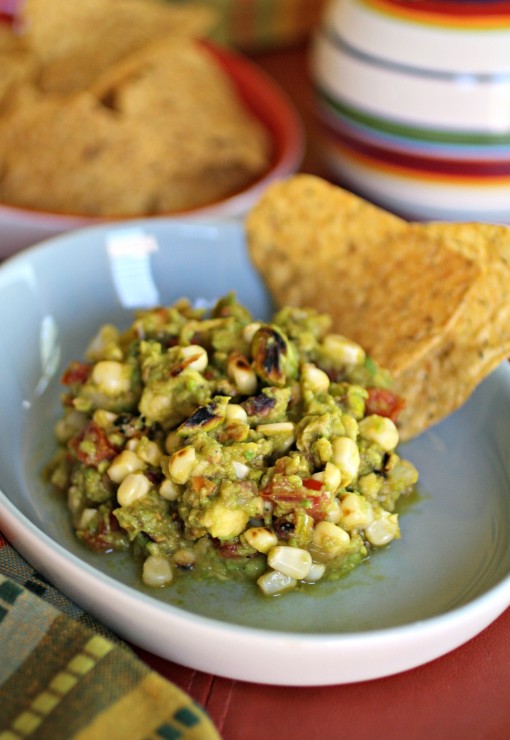 Seems like guacamole makes an appearance when you have something ready to throw on the grill. The next time you fire up the grill, go double duty and whip up a batch of grilled guacamole with pistachios. This recipe is a chunky-style guacamole that has a slightly smokey, grilled flavor and surprise crunch of pistachios.
Usually I keep my guacamole pretty simple, without a lot of ingredients (avocado and some salsa and lime juice is good for me), but I've been hearing a lot lately about grilled avocados and thought it would be fun to try.
My husband likes to use the grill, so it didn't take long for my chance to check out this new-to-me avocado prep. All the other veggies added to this dip make it pretty hearty (don't use wimpy chips for this one), and the added pistachios are a nice touch.
There's nothing easier (or better) than slicing up an avocado and digging in, but if you can hold off for just a few minutes, try grilling them – it adds a great flavor and works well for guacamole!
Vegetarian, vegan, gluten free
Recipe for Grilled Guacamole with Pistachios:
Makes 4 cups