This pretty dessert, Apple and Sweet Potato Pastry Braids, ties together an apple pie-like filling with sweet potatoes in flaky puff pastry. The result is a delightful dessert perfect to serve this season.
Mine is a family of dessert lovers. We don't have to wait until after dinner to enjoy a sweet treat – pretty much any time will do – especially if coffee is involved.
My mom probably has the biggest sweet tooth in the family (which I definitely inherited), and since she's in town visiting, I must have goodies at the ready.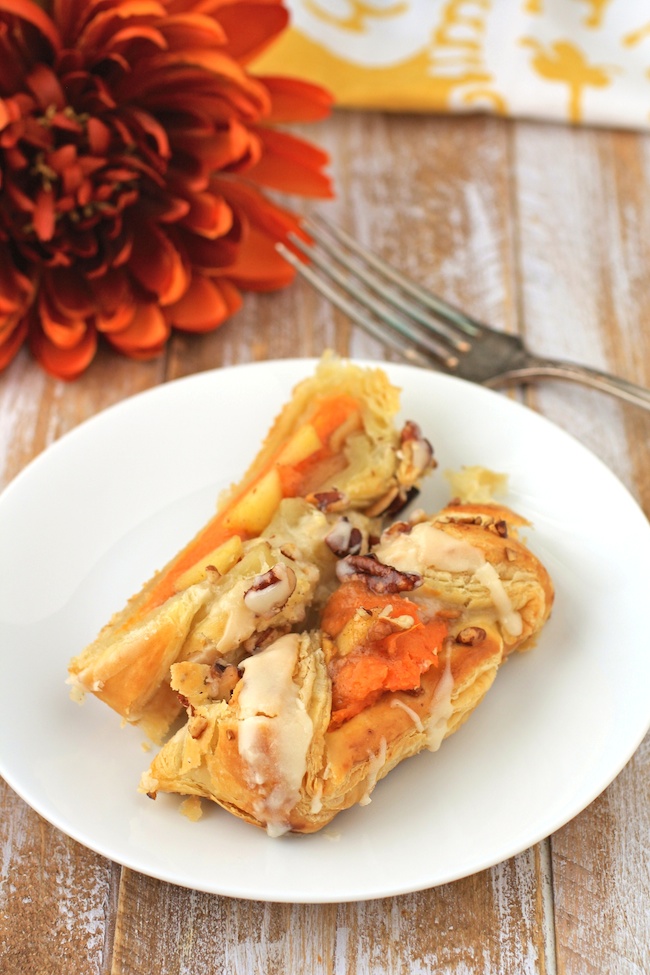 We were flipping through some cookbooks and found a recipe from the Anyone Can Cook Better Homes and Gardens cookbook. This recipe for Apple and Sweet Potato Pastry Braids is adapted from the Almond-Cherry Pastry Braids recipe from the book. We had apple pie on the brain and sweet potatoes on hand, so we changed the filling for this recipe and included both… apples and sweet potatoes.
What can I say? We love this dessert and thought up about four additional options to use as filling for another time. Think seasonal and go to town. Our sweet potato and apple pie-like filling are perfect mates for this pretty (yet easy to make) pastry. Use prepared puff pastry to keep prep effort down, and to create a flaky treat.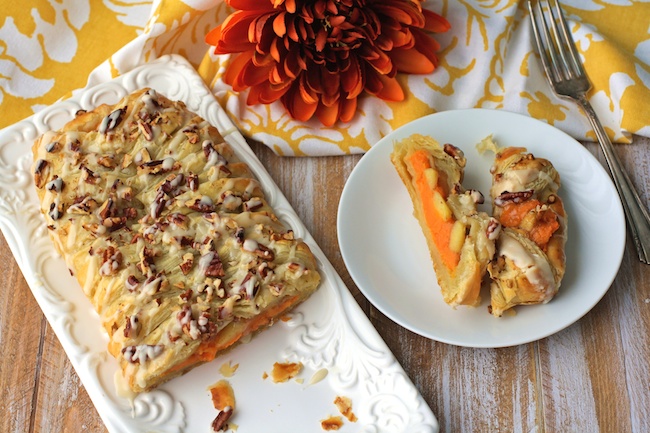 If you're set on apple pie, try my recipe for Apple Crostata with Oat Crumble Topping. It's a little like apple pie and a little like a tart. And the topping? Delicious!
One of our braids was eaten, pretty much immediately, while the other made the trek to the freezer. We're going to bust it out for Thanksgiving.
There's still time for you to make a few Apple and Sweet Potato Pastry Braids for the holiday. Or consider another filling that would make your family and friends smile.
Apple Crostata with Oat Crumble Topping
Recipe adapted from Better Homes and Gardens Anyone Can Cook
Makes 2 braids