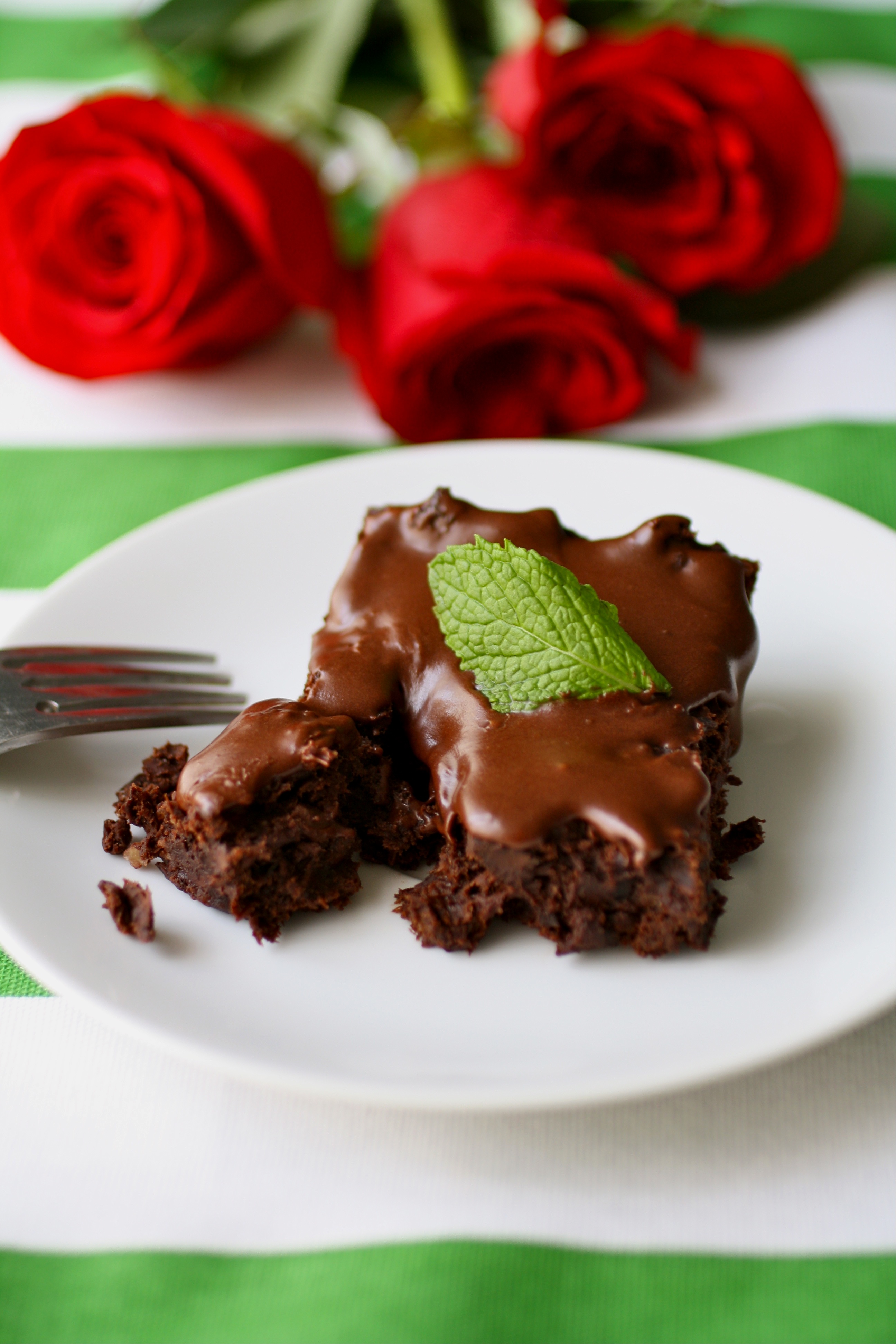 My sister made me do it. She made me make (and eat, of course) these decadent Frosted Mint Julep Black Bean Brownies. Okay so she didn't make me, but once she started sending me texts of a bunch of ideas for tasty treats, I couldn't stop thinking of brownies. And mint juleps. I decided that Frosted Mint Julep Black Bean Brownies would be the bomb. They are!
These goodies are flourless and dairy free, too. I hesitate to say they're gluten free, only because I'm not 100 percent positive that Maker's Mark bourbon is gluten free. I've read that it is, and have sent a note to the company to get a definitive answer, but haven't yet heard back from them.
They're dairy free because I didn't have any eggs on hand when I started to put these together, and didn't feel like running to the store. So I used a mixture of ground chia seeds and water to replace the eggs, and vegetable shortening instead of butter for both the brownies and the frosting. The baking chocolate is dairy free, too.
And then we have the black beans. Yes, black beans. I swear you don't taste them in the brownies and they help add moisture and some fiber to these goodies. The chocolate frosting? Well, it literally tops off these brownies beautifully, but if you don't want the added sweetness, give them a dusting of powdered sugar for a pretty presentation.
Since it's almost time for the Kentucky Derby, why not enjoy the classic flavors of a mint julep paired up with the chocolaty goodness of brownies? Frosted Mint Julep Black Bean Brownies are a winner in my book.
Frosted Mint Julep Black Bean Brownies (Dairy Free)
Yields 9 brownies
Recipe inspired by Whole Foods Market