Deliver a festive beverage with a fruity flavor, creamy texture, and pretty blue hue with a batch of Blueberry Italian Cream Soda drinks. It's a winning choice for any warm weather gathering.
If school's out, the sun is shining, and there's a holiday weekend on the horizon, you can pretty much bet summer is just around the corner. What are you waiting for? Get your summer parties rolling with these Blueberry Italian Cream Soda drinks.
Berries are starting to pop up at the markets, and soon we'll be enjoying these seasonal goodies in everything from salads to salsas to desserts. Blueberries are a favorite of mine, and they're a delight included in Italian cream sodas, too.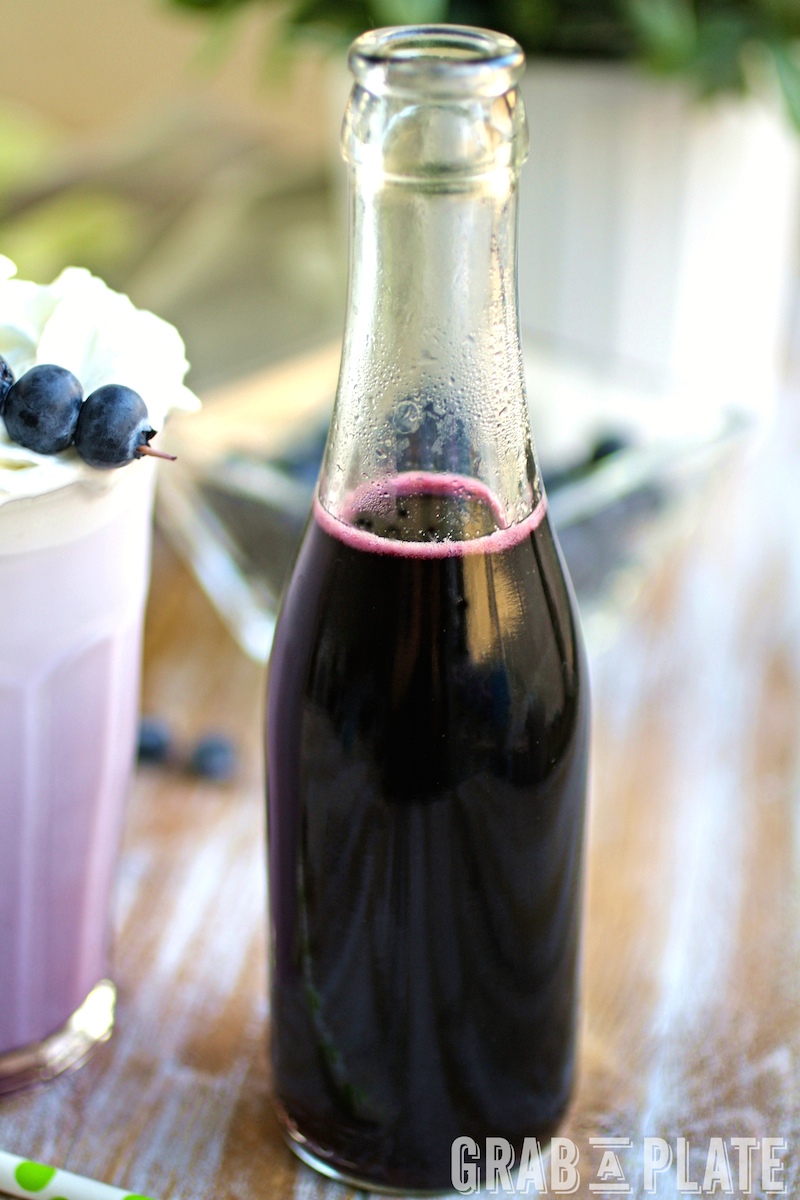 Go ahead and leave the store-bought syrups on the shelves and take advantage of the season to make your own blueberry simple syrup – the base for your Blueberry Italian Cream Soda.
These drinks look like dessert in a glass with their deep blue hue and crown of fluffy whipped topping. What could be better than a beautiful, fresh, and easy-to-make drink that will impress at any gathering?
If you're looking for an actual baked dessert made with blueberries, try my recipe for Blueberry-Mint Hand Pies!
Recipe for Blueberry Italian Cream Soda
Makes 4 drinks
---
INGREDIENTS
1 cup sugar
1 cup water
6 ounces blueberries
Zest of 1/2 small lemon
8 ounces half and half (about 2 ounces per drink)
24 ounces plain club soda (about 6 ounces per drink)
Whipped topping for garnish
---
INSTRUCTIONS
Add the sugar and water to a sauce pan over high heat. Stir to help dissolve the sugar, and bring the mixture to a boil.
Add the blueberries and lemon zest. Stir. Reduce the heat to simmer, stirring occasionally, for about 5 minutes. The blueberries should burst as the mixture simmers.
Remove from the heat and allow the mixture to cool. When cool, strain to separate the liquid from the blueberries (don't smash the blueberries as you strain the mixture). Save the blueberry remains for a smoothie or toss in some yogurt.
Fill a 12-ounce glass about halfway with ice cubes. Add 2 ounces of the blueberry syrup to the glass.
Add 6 ounces of club soda to the glass, then about 2 ounces of half and half.
Garnish with whipped topping and serve with a straw.
Stir and enjoy.
Makes 4 drinks